---

FERTILITY and
NATURAL
FAMILY
PLANNING


BILLINGS METHOD CHART
---
NFP Introd PPT; NFP Hist,& Pactice PPTX; 2021 NFP Intro PPTX; 2022 NFP Intro pdf; Marriage Prep Folder - Debi Hoppe
---

11. THE BIOLOGY of HUMAN FERTILITY
and NATURAL FAMILY PLANNING

---
1.1 REPRODUCTIVE ANATOMY,
OVULATION, and IMPLANTATION
---
| | |
| --- | --- |
| | |
| 1.1.1. Fertilization and Implantation | 1.1.2. Female Reproductive Anatomy |
---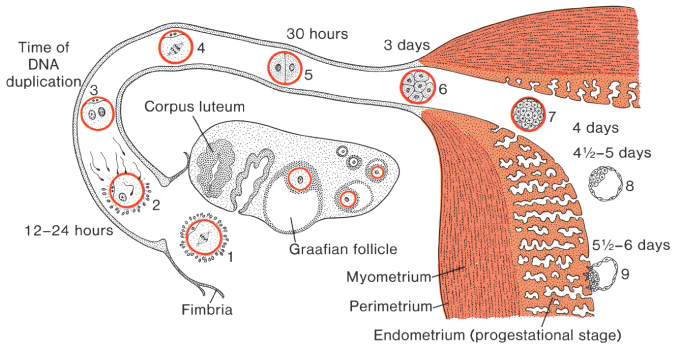 1.1.3. Fertilization and Implantation
---
---
1.2. HORMONES and
THE SYMPTOMS of FERTILITY
---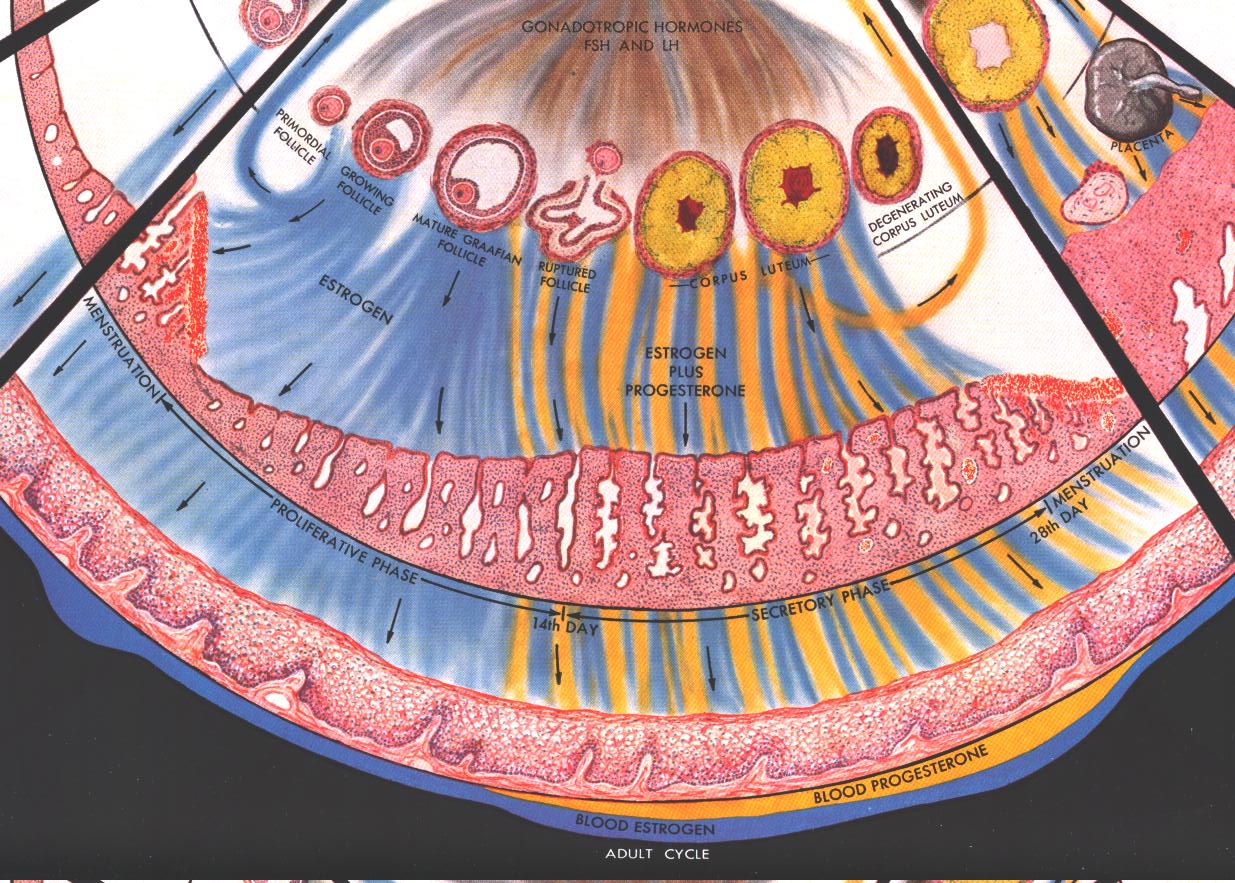 1.2.1 Hormone-Release and Physiological Changes
---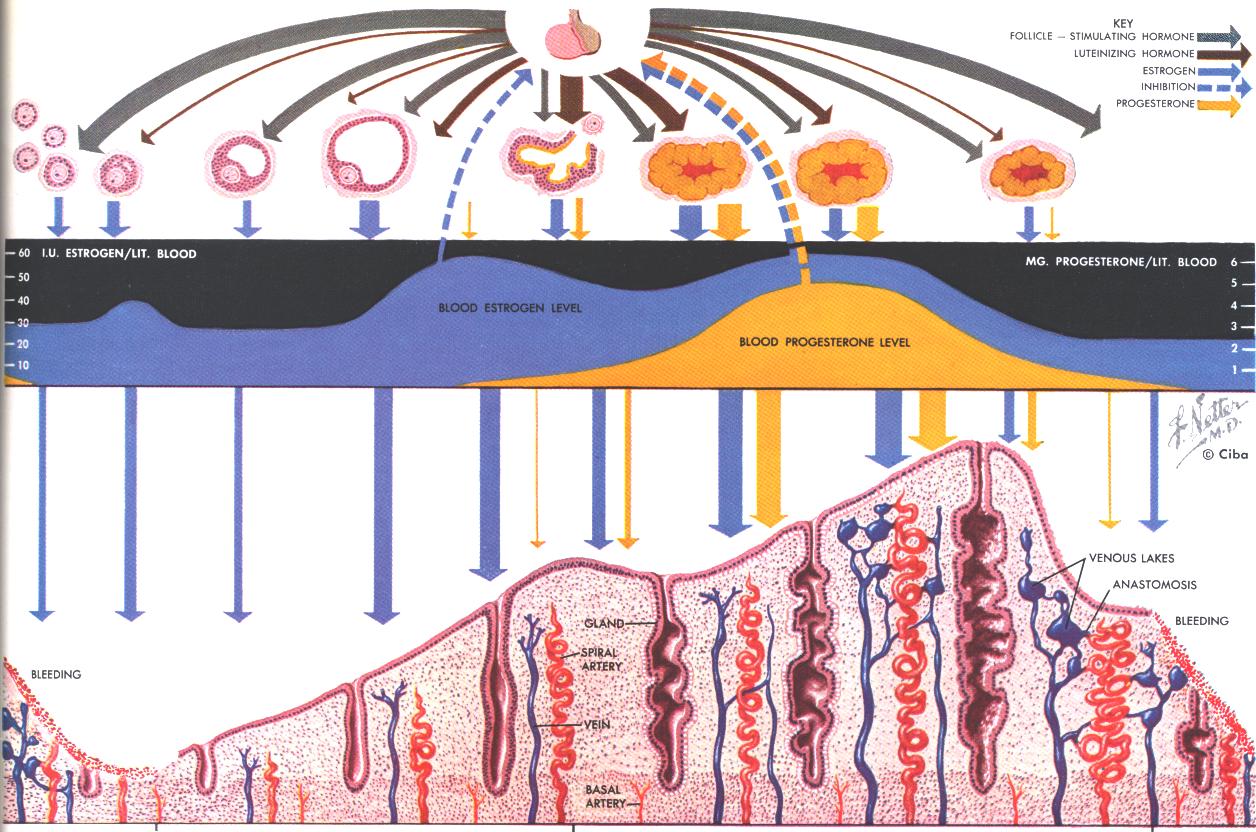 1.2.1 Hormone-Release and Physiological Changes
---
MESTRANOL
(The Estrogen component of Enovid)

NORETHINDRONE
(The Progesterone component of Enovid)
---
---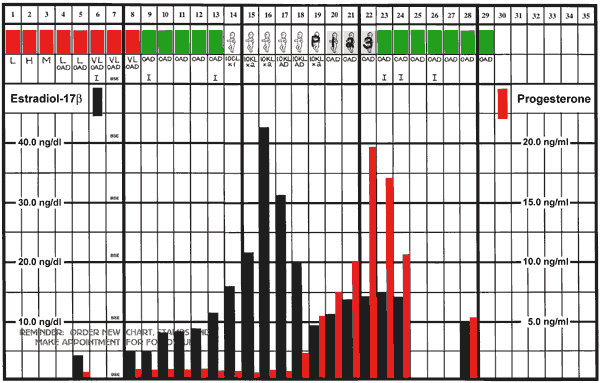 1.2.2. Hormone-Release Correlated with the (Creighton) Mucus Symptom
---
---

12. THE TWO PRINCIPAL METHODS of
NATURAL FAMILY PLANNING

---
---
2.1 SYMPTO ─ THERMAL CHART
---
---
---
2.2 BILLINGS CHART and EXPLANATION
---
2.2 Billings Chart from The Ovulation Method (Liturgical PRess, Collegeville, MN)
---
Natural Family Planning (NFP) is knowledge called "natural fertility awareness" together with sexual union during the fertile time to conceive a child, and complete abstinence during the fertile time to avoid pregnancy. NFP method effectiveness is 99%.

The woman releases the egg cell(s) for a given cycle during one 24-hour timespan in that cycle, about two weeks before menstruation. Usually only one egg is released (single ovulation), and once it is released, hormones from its former housing work fast to prevent other eggs from being released: within 24 hours no further ovulation is possible.

Once released, an egg dies within 24 hours if not fertilized by a sperm. There is no known way to pinpoint the exact moment of ovulation, but there is a way to know when the woman is fertile. This is the woman's observation of the cervical mucus at the vaginal entrance.

Sperm need favorable cervical mucus in order to survive in the woman's body. Sperm viability (ability to fertilize) is dependent on the quality of the cervical mucus. When good fertility mucus is present, sperm can live from 3 to 5 days, otherewise sperm die within hours.

Dry days prior to the start of cervical mucus are a sign of relative infertility. The cervical mucus secretion is a sign of fertility, and the change back toward dryness, with a sustained temperature rise is a sign of infertility.

Couple fertility depends on ovulation, cervical mucus, and genital contact. Without an egg, conception cannot occur; without satisfactory mucus, sperm cannot reach the egg; without genital contact no sperm is present to fertilize an available egg.

Pregnancy can result from mere contact of sexual organs on fertile days - without penetration or ejaculation, and even though contraceptives be employed.

Successful natural family planning depend on:
- Thorough instruction with regular follow-up session with qualified instructors (reading a book or talking to a friend is not sufficient).

- Understanding the significance of the various signs of fertility and infertility (primarily the temperature, cervix, and cervical mucus signs).
- Daily charting (relying on "memory" [alone]does not work).

- Accurate observation (paying attention to the signs).

- Mutual motivation (the safety, reliability, and moral value of NFP can be shared by both husband and wife).

- Loving cooperation (NFP is much more than a method of family planning - it is a "way of life")
---
---
NEW EXPERIMENTAL METHODS
THAT RELY on HORMONE-TESTING
---
---
There seems to be a lack of clarity as to whether the Marquette Method utilizes hormone-monitoring alone, or whether the intention is to eventually combine this with other methods. The Marquette University Website no longer contains a description of the Marquette Method.
---
---
---
[From the Website:] This section of the web site is designed to help you with monitoring and charting your natural signs of fertility. The two main signs of fertility that are covered are hormonal monitoring (with the ClearBlue fertility monitor) and cervical mucus monitoring. This section also provides information on monitoring your basal body temperature (BBT).
However, if you want to learn how to chart and monitor BBT you will need to contact our NFP professional nurses at mary.schneider@mu.edu for further information.
If you are interested in using hormonal monitoring as your means of natural family planning please read the information on monitoring and charting your fertility hormones.
If you are interested in using cervical mucus as a means of natural family planning please read the sections on monitoring and charting your cervical mucus. You will also notice the "tips" on monitoring cervical mucus in the blue left hand column.
If you are interested in using cervical mucus monitoring along with hormonal monitoring, read the information on monitoring and charting hormones and monitoring and charting cervical mucus. You can download charting systems from this web site for your personal use.NFP Quick Instructions for the Marquette Model (Fertility Monitor Only)
---
---
These instructions assume that you wish to use the ClearBlue Easy Fertility Monitor (also called the ClearPlan Easy Fertility Monitor) alone as a means to monitor your fertility and as a means to avoid or achieve pregnancy. These instructions assume you have purchased a ClearBlue Easy Fertility Monitor (CEFM) and have read the fertility monitor instruction booklet. The following instructions start on the first day of your next menstrual cycle. The menstrual cycle begins on the first day of your period (i.e., menses).
Please note: there are only 6 days of fertility during a menstrual cycle - the day of ovulation and the 5 days before. These 6 days are called the "fertile window." You need to know the beginning, peak, and end of the fertile window. The CEFM estimates the fertile window by measuring two female reproductive hormones in the urine. The monitor will provide you with three levels of fertility: low, high, and peak. The monitor does not always provide an early enough warning for the beginning of the fertile phase, and it will miss a peak fertility reading in about 8% of cycles. Therefore, a simple formula has been developed to go along with the monitor.
TO AVOID PREGNANCY:
Do not have intercourse or genital contact during the fertile window – i.e., from the first day of fertility through the last day of fertility. The length and time of the fertile window will vary from cycle to cycle. Couples who are using the CEFM as an aid to avoiding pregnancy will be asked to refrain from intercourse on all "high" and "peak" days and to use the following instructions for determining the fertile window.
THE BEGINNING OF FERTILITY:
1. Fertility BEGINS on day 6 of the first 6 cycles.
2. After 6 cycles, fertility BEGINS on the earliest day of "peak" during the last 6 cycles minus 6 days or the first "high" reading on the monitor - whichever comes first.
THE END OF FERTILITY:
3. Fertility ENDS on the last "peak" day on the monitor plus 3 full days.
4. After 6 cycles, fertility ENDS on the last "peak" day of the last 6 cycles plus 3 full days, or the last "peak" day on the monitor plus a count of 3 full days - whichever comes first.
These instructions are to be used only for those women who have cycles between 22 and 42 days in length. If there are two or more cycles that fall out of that range or the menstrual cycles vary by more than 10 days, see your professional NFP teacher for advice.
Women who are coming off of hormonal contraception, who recently were pregnant, or who recently stopped breastfeeding should wait until they have at least 2 natural menstrual cycles in a row before using the monitor. There is a separate protocol being developed for women who are breastfeeding and not in cycles.
TO ACHIEVE PREGNANCY:
Have intercourse on "high" and "peak" fertility days.
Please download blank and example chart.
Please see www.clearplan.com to purchase a ClearBlue Easy Fertility Monitor.
Kindara
My Days
SensiPlan
Fertility Friend Website
Dot APP